30
May 2023
20:00 - 21:00
in Digital | Time Zone CEST

Free webinar - What's new in Moldex3D 2023?
Webinars

Start of the event:
20:00 p.m. (MESZ Berlin)
02:00 p.m. (EDT, North Carolina)
01:00 a.m. (ICT, Bangkok)

With Moldex3D 2023 you will find the necessary key factors into the next manufacturing revolution at every stage of production - intelligent manufacturing becomes reality!!!

The current release includes numerous advanced developments and innovations with significantly more efficient workflows as well as modified functionalities and improved handling, which allows a significant increase in the quality prediction of the component.

Amongst others, there are significant changes or optimizations in the area of the solver and the pre & post processor, which promise faster and more precise calculations. With the improved warpage solver, effect results can be determined even more precisely, allowing the user to analyze the cause of local deformation. The automatic report generation has been extended by several functions and the visualization of the results has been optimized even more. Additonally, numerous materials and machines have been added to both the material and machine databases. In terms of data management & synchronization (iSLM) new options and improvements are available to the user. These and even more refinements allow users to run time-saving, smooth and goal-oriented simulations that ensure a cost-conscious product.

What are the new highlights in Moldex3D 2023?

Studio, Solver, Pre- & Postprocessor:
_ Faster calculation times and greater computing capacities
_ Automatic, customized report generation
_ Advanced measurement tools
_ Faster calculation times
_ New API functionalities
_ More accurate simulation results
_ Improved simulation capabilities
_ Smooth networking workflow

Digital Twin:
_ Material charackterization
_ Machine response

Simulation capabilities:
_ Improved visualization results
_ Optimized warpage solver

Database and Management:
_ Intelligent manufacturing
_ Increased amount of numerous materials and machines
_ Improved usability
_ Smarter data management & synchronization (iSLM)


Digital platform:
_ MS Teams Live Event
_ For an easier technical handling, please use your professional email address to register. Thank you. In case of registration via Gmail, Hotmail, etc. accounts we reserve the right to check your participation.

Register now!

Registration deadline: 29.05.2023 at 5 p.m.
Attendance fee
kostenfrei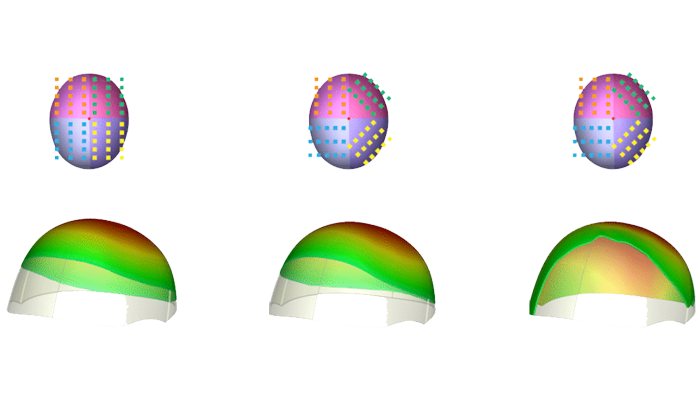 Registration
Contact
Do you prefer the direct contact? We are happy to answer your questions on the phone.
+49 241 56 52 76-0
If you have any questions regarding your registration, please contact our event department.
events@simpatec.com