21
Nov 2023
09:00 - 16:30
in Aachen
Moldex3D - DIY
DIY

Nicht nur Wissen was passiert, sondern auch 'Warum'!
Moldex3D bietet Ihnen die Kraft der Vorhersage und die Gewissheit des Erfolgs.

Nicht ob, sondern wie! Erfahren Sie, wie Sie mit Moldex3D nicht nur die täglichen Herausforderungen meistern, sondern dauerhaft besser werden.


Ihre Vorteile:
_ Frühzeitig und effizient Fehler erkennen und verstehen, bevor diese kostspielig und zeitintensiv am Bauteil bzw. Werkzeug korrigiert werden müssen. Nachhaltige Lösungen noch bevor der "erste Span fällt".
_ Begleitung unserer Experten während des gesamten Workshops sowie danach. Holen Sie das Beste heraus.
_ Ihre Projekte, Ihre Lizenz - Stellen Sie uns im Anschluss 4 Wochen auf die Probe.
Mit dem Workshop erhalten Sie, für diesen Zeitraum, Ihre eigene Moldex3D-Lizenz zum Bearbeiten Ihrer Projekte. Die Installation der Lizenz erfolgt vorab auf dem eigenen Laptop.

Moldex3D - DIY: Erleben Sie die Zukunft der Simulation.

Melden Sie sich jetzt an.


Teilnahmegebühr:
Die Teilnahmegebühr für diesen Workshop beträgt 99,00 Euro (zzgl. MwSt.).


Weitere Moldex3D - DIY's:
_ 23. November in Weimar
_ 28. November in Kirchdorf

Hinweise des Veranstalters: Eine Stornierung seitens eines Teilnehmers bis 14 Werktage vor der Veranstaltung ist kostenlos – eine spätere Stornierung ist nicht erstattungsfähig und es werden 100% der Teilnahmegebühr in Rechnung gestellt.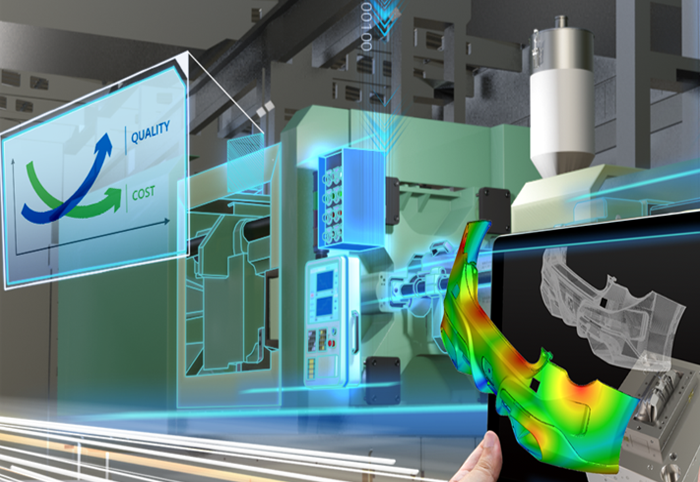 Registration
Contact
Do you prefer the direct contact? We are happy to answer your questions on the phone.
+49 241 56 52 76-0
If you have any questions regarding your registration, please contact our event department.
events@simpatec.com