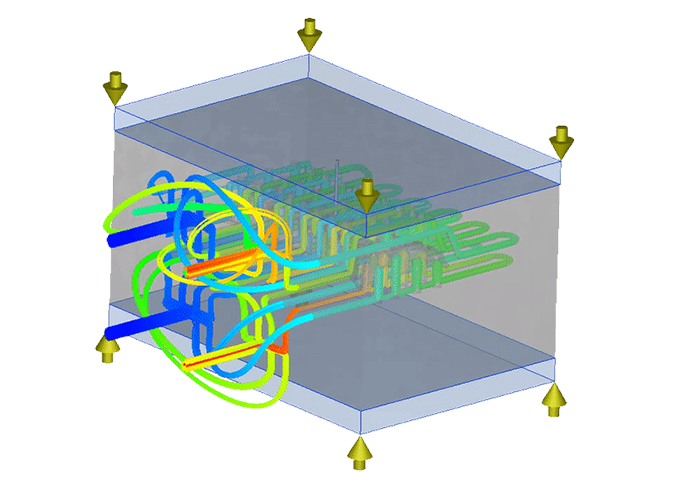 31. May 2023
Comprehensive cooling channel simulation
EXPERT-TIP

Cooling is the most time-consuming sequence in the injection molding cycle and selecting the "right" temperature control is becoming increasingly complex due to the increase in options. Flow rate and heat losses are the key factors for successful cooling and potential problems such as hot spots, shrinkage, warpage, residual stresses, etc. can be predicted and avoided. To realize more complicated mold designs, the cooling system must also be adapted and sometimes requires conformal temperature control. The more precise and sophisticated the design of the cooling system, the more accurate the result of the mold flow analysis.

Furthermore with Moldex3D 2023 the geometry and mesh creation of the cooling channel system is even smoother and more intuitive. Now users have the possibility to set the parameters of the cooling channel directly, which allows the system to automatically create the mesh of the baffles and the cooling channel and speed up the overall molding analysis.

Moldex3D 2023 supports the setup and simulation of manifolds that can be used to add cooling tubes outside the mold. Additionally, the actual influence of the mold draft temperature controller in the simulation is taken into account to make the simulation of cooling channel flow velocity and heat dissipation more accurate. With Moldex3D 2023 you can optimize cycle times, part quality and the production time.

We are more than happy to answer your questions and inform you in detail about Moldex3D. Please contact: 0241 565 276-0 or send an email to sales@simpatec.com.
Back to overview