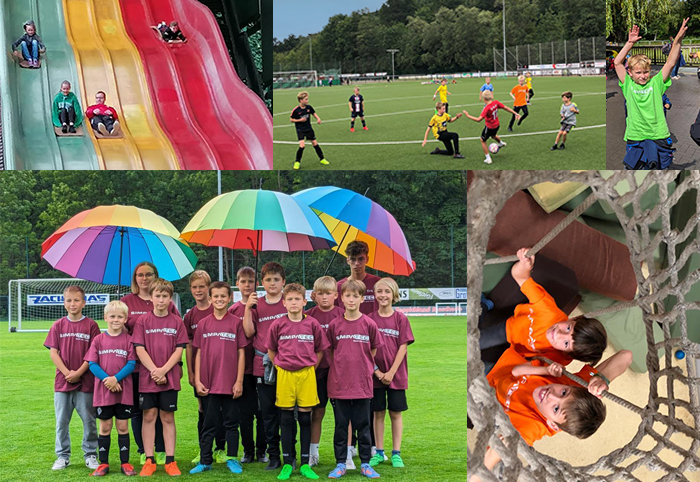 09. Aug 2023
"FFF 2023" - Fun and action 'crosswise'⚽

Summer, sun and above all plenty of fun and action 😊!!!
Just as film fans look forward to the 'Oscars' every year, young and old alike eagerly anticipate the meanwhile established, traditionally acclaimed 'Fussball-Ferien-Freizeit' week, which also takes place once a year. Immediately after the kick-off at the TuRa Freienohl Soccer camp on July 31, 2023 the sportsmen and sportswomen thrilled the audience with their active commitment, verve and fighting spirit - but above by "having fun in the cause". Although the focus was set on football as a sport during the 5 days, the multifaceted supporting program offered various additional sporting activities, such as 'sliding, climbing and swimming competitions, which provided plenty of variety and excitement.

SimpaTec is very pleased to have been part of the event again and applauds and congratulates the entire "FFF team and participants" for the great achievements.
Back to overview