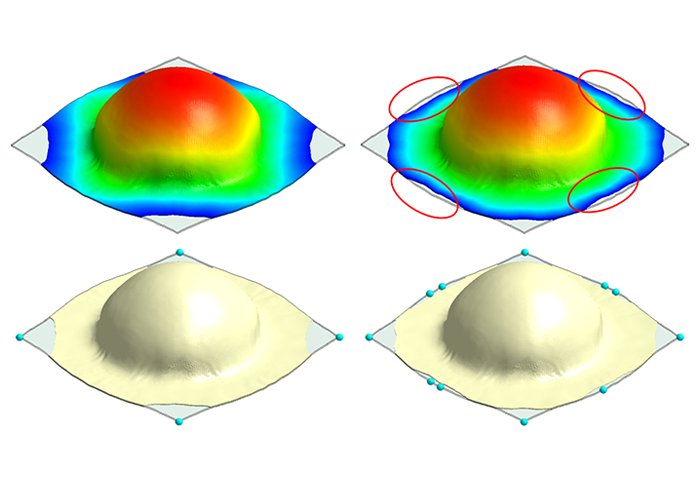 16. Feb 2022
Simulate RTM components precisely and error-free
EXPERT-TIP

Resin Transfer Molding (RTM) is a common resin injection manufacturing process to produce large and complex fiber composites with higher strength-to-weight ratios. The use of the RTM process offers many advantages, such as excellent surface finish, low material loss and fast production.

However, there are other challenges to be mastered, such as fiber orientation, which affects warpage and component strength, as well as the influence of shear angles on preform permeability. And it is precisely in such situations that the Moldex3D RTM module comes into place. It is able to deliver significantly more accurate results than 2D based solutions on the market due to its 3-dimensional non-isothermal calculation settings whilst considering the respective shear effects and is ideally suited for analyses of simulations with complex geometries, different fiber mats and orientations. Users can now not only perform uncomplicated warpage analyses regarding RTM simulations, but it is also possible to directly and immediately consider drape effects of LS-DYNA. Furthermore, there is the option to define groups of fiber mats, boundary conditions and material groups and to visualize their layer orientation on each layer so that high-quality RTM components are simulated accurately and without errors.

It worthwhile to find out more! Please feel free to contact us at 0241 565 276-0 or send an e-mail to sales@simpatec.com.

Back to overview