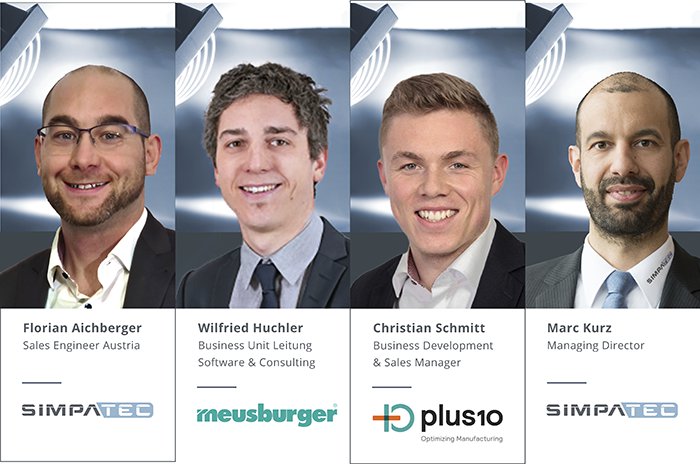 05. Oct 2022
STOP!! Detecting instead of searching!! 😀
SpotOn "Knowledge Management & Data Management" - intelligent, interactive, resource-saving!
Join our SpotOn "Data Management - Not in your head? Consult your database!" on October 13, 2022. Find out about the most important facts, key points and possibilities of using state-of-the-art knowledge management platforms. Capture the entire development process of a component, including all specifications, design variants and simulation results up to tool sampling. Make all necessary data available to team members at any time and from anywhere! Save time and administrative costs, accelerate your innovation process sustainably! Inform yourself now!

We are eagrly looking forward to our guest speakers __ Wilfried Huchler, Meusburger GmbH & Co. KG, who will give an exciting insight into how data management can be established in a practical, sustainable and lively way in a company. His presentation is titled "Knowledge management - find not search". __ Marc Kurz, Managing Director of SimpaTec, will demonstrate the special importance of the topic regarding simulation under the aspect of digitizing of digitalization.

The event will be moderated by __ Florian Aichberger, Sales Engineer, SimpaTec Austria. You are welcome to ask questions in the chat during the whole event. We will be happy to answer the most important chat questions, which are open for discussion at the end of the SpotOn.

Broaden your horizons and find out about current developments regarding modern data management and knowledge transfer. Register now for our – SpotOn!

You prefer the personal contact?
Visit us at K 2022 - in hall 14, booth 14B12 as well as in hall 13, booth 13A94, we will inform you about current trends and development tendencies, methods, optimization possibilities as well as technical innovations around all specialist areas of injection molding. A special focus will be on the aspects of holistic virtual product development, involved simulation technologies and their practical application.

Stay at the pulse of time!
Break your limits.





Back to overview