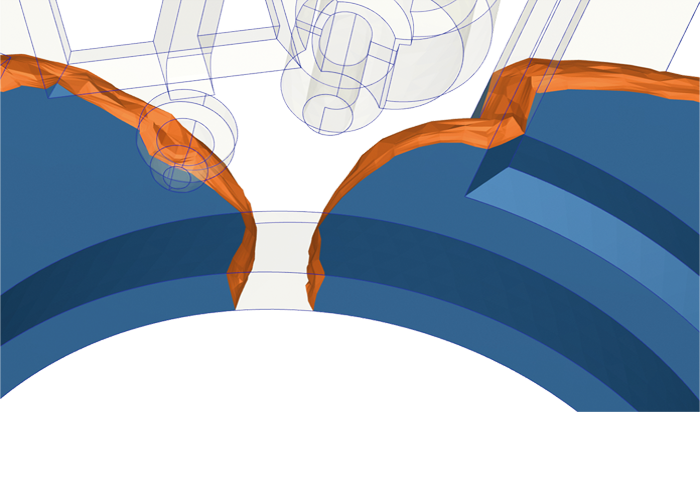 07. Dec 2022
A GAP left in your budget?
- then grab your cost-effective chance to get into injection molding simulation!!

Grab your chance! For as little as 65.00 Euros per month you can facilitate your daily work enormously and identify potential sources of error much easier as well as realize a cost and quality optimized design at the same time - the Moldex3D Viewer Advanced makes this possible! With its wide range of technical functionalities, it is the ideal software to get started with injection molding simulation.

The Moldex3D Viewer Advanced has a user-friendly interface and provides a detailed view inside the cavity. Real 3D filling simulation results offer the basis for optimal discussions to achieve further development steps right up to the optimization of the manufacturability of the component. These analyses can be carried out for both thermoplastics and thermosets.

When do most problems arise whilst producing injection molded components? During part development! The Viewer Advanced counteracts this by providing a wide range of functions and tools for checking component designs, visualizing component properties and optimizing them according to the available analysis results. Possible weak points in the component can thus be identified and analyzed at an early stage and suitable countermeasures can be initiated. Additional costs due to iterations in product, tool and process optimization can thus be avoided.

The Moldex3D Viewer Advanced has a lot more in store:
Viewer for all Moldex3D projects
_ 3D meshing of component and manifold system
_ Application of the latest 3D meshing technology
_ Early detection, analysis and optimization of weak points
_ Visualization and analysis of flow path lengths and component filling
_ Weld lines or air traps are precisely displayed
_ Analysis of cold and hot runner systems including cascade control
_ Gate wizard with various gate types
_ Ideal component surfaces
_ Access to more than 7,500 materials
_ Flexible use as floating license

Get to know more about this absolute all-rounder and STARTER-KIT! Please feel free to contact us via phone +49 241 565 276 0 or send an email to: sales@simpatec.com.

Back to overview