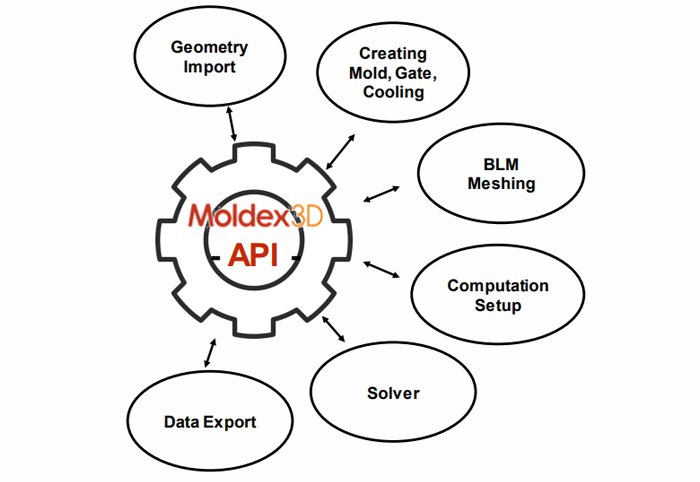 12. Jan 2022
Automate your simulation tasks
EXPERT-TIP
You want to automate your simulation tasks, save time, minimize error potentials and optimize your product development process? Then you should take a closer look at Moldex3D API - it's really worth it! …

Repetitive manual tasks are procedures of the past. Moldex3D API makes life a lot more comfortable and easier for users by automating the entire simulation workflow and thus providing more intelligent experiences and increased productivity. Moldex3D API allows users to customize the simulation workflow with predefined parameters, removing human error to ensure simulation consistency. Companies can now harness the power of API to create their custom workflows, delivering integrations with other product design and structural analysis programs to accelerate product development.

For further information or advice on the subject of Moldex3D API, we are glad to answer your questions. Please contact us: 0241 565 276-0 or send an email to sales@simpatec.com.

Back to overview