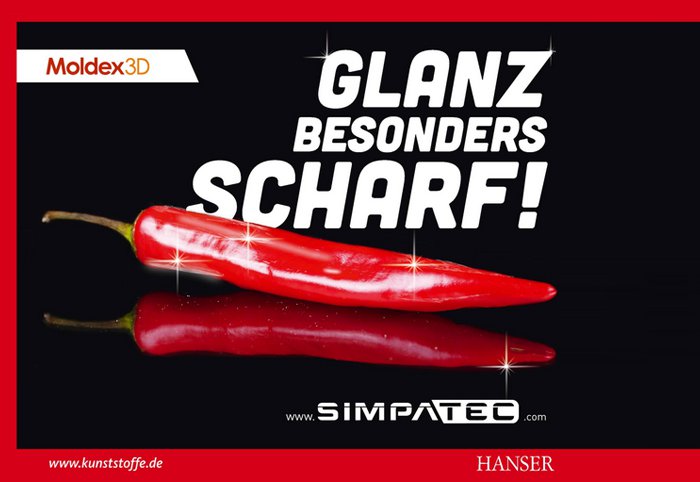 06. May 2022
GLOSS particularly sharp!
Products with a high-gloss finish are in demand, guarantee attention and customer acceptance, and secure market shares. The transformation of plastics into a hot lifestyle material places the highest demands on surface quality. Injection molding of plastic components with high-gloss surfaces does present challenges. It is advisable to predict component quality at an early stage - ideally during the product design phase - using high-performance simulation tools such as Moldex3D. 'Sharp' high gloss surfaces can be produced, additional costs, component defects, extra work can be avoided, economic & ecological factors can be taken into account.

Sharpen your process! - Break your limits!
Cover page and Kunststoffe edition 05/2022

Learn more about the most important facts regarding the production of plastic components with a high-gloss finish in our next SpotOn - "Highly polished or perfectly produced" on May 19, 2022 at 4 p.m..
Back to overview