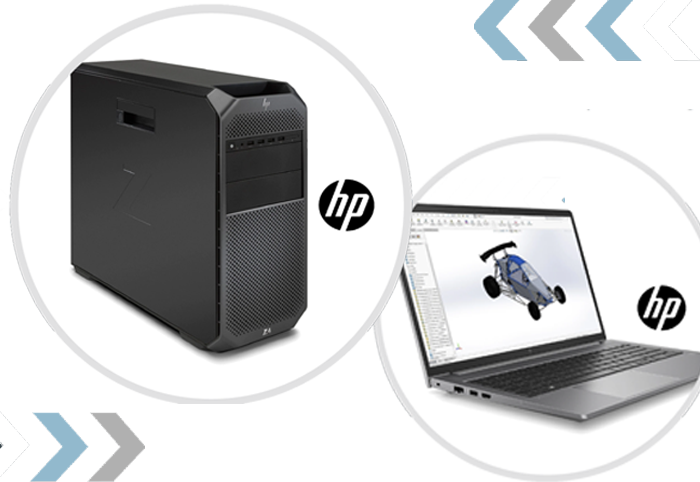 06. Mar 2023
Grab your chance - 'Special Hardware Specials!!
Our hardware recommendation!!!
Now is the time to benefit from particularly special savings for workstations and laptops from one of the most renowned hardware providers, worldwide - HP. When purchasing selected models, you currently receive a discount of up to over 40%!! SimpaTec is extremely pleased to be able to pass on exclusive hardware benefits directly to you as an official business partner.

Solid, reliable and fast:
HP Z4 G4 Tower Workstation mit NVIDIA RTX A2000
Windows 10
Intel® Xeon® W 2275 (14 Kerne)
192 GB RAM | 512 GB SSD | 8TB SATA
NVIDIA® RTX™ A2000 (6 GB)
Inklusive: HP USB-Business-Tastatur, flach & HP Optische USB-Maus

Swift and mobile:
HP ZBook Power 15.6 Zoll G9 Mobile Workstation
Windows 10
Pro Intel® Core™ i9 12900 HK
32 GB RAM
1TB SSD
15.6" FHD NVIDIA® RTX A2000 (8 GB)

These are just a few selected hardware combinations. Please contact us at hardware@simpatec.com and ask for an overview of available models and conditions.

Modernize your hardware equipment - whether laser printers, MFPs, desktop models, notebooks or even a complete office equipment - everything is possible, there is something for everyone.

Break your limits. Your project is our project.


Back to overview