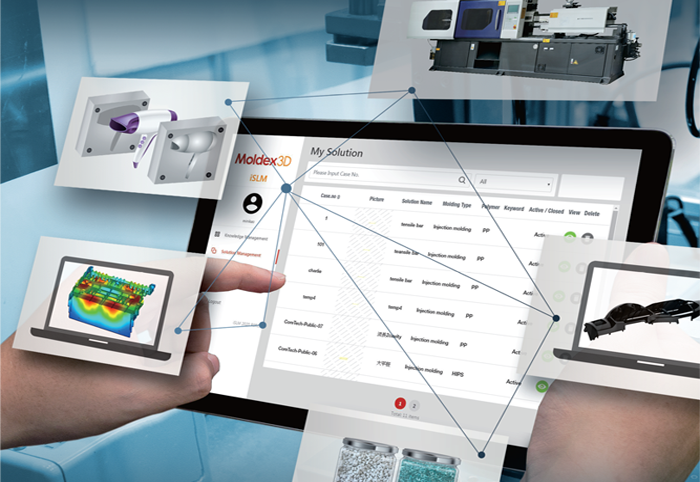 06. Apr 2022
MANAGE your data EASILY -- with Moldex3D ISLM!
EXPERT-TIP
iSLM is an intelligent and interactive data management platform designed for plastic engineering companies. The items of data management include model feature size, gate size, gate type, cooling system design, mold tryout parameters, CAE simulation results etc. Users can simply centralize the important and valuable data in the iSLM platform throughout the entire product development lifecycle.

The mold number-based storage structure easily links and tracks a bunch of data, it can help you not only visualize the CAE simulation results, but also check the on-site mold tryout experiments. Furthermore, you can monitor the manufactured part quality by checking mold design related information on iSLM.

With the capacity to upload tens of thousands of data, iSLM can accommodate the team members across many involved divisions. It enables swift communication between parties making comparison of different design approaches easy and productive.
Back to overview