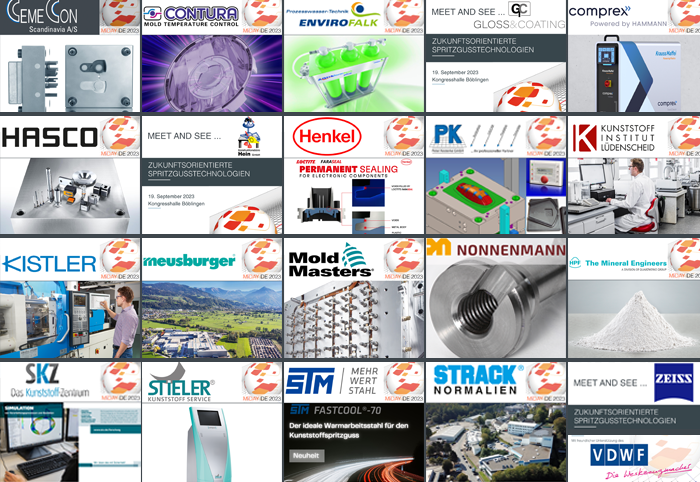 12. Jul 2023
MiDay Germany 2023 – Agenda is set!!

Finally - the AGENDA of our MiDay Germany is set!
We are again delighted to be able to offer you high-class expert presentations on September 19, 2023 in the CC Böblingen. Register right away!

Learn more about the latest development trends, technological solutions and insights – all from first hand - and discuss topics focusing on innovative injection molding technologies with selected technical experts. Our speakers are application professionals and are very familiar with high-performance, advanced technologies. Look forward to meaningful, informative technical presentations regarding:

_ Efficient sealing of hybrid components for demanding applications
_ Energy-efficient injection molding with fluid injection
_ Highly functionalized plastic components through technology combination in the injection mold
_ More sustainability with process simulation and structural mechanics
_ Injection molding 2030 - what can industrial processors and mold makers expect?
_ Comprehensive process control from a single source - solutions for geometric validation
_ Visualization of the influence of temperature control on cycle time
_ Warpage compensation through 3D cooling during mold design
_ and many more …
AGENDA and further details …

Stay up to date! Follow the latest trends!
You are cordially invited to inform yourself in detail about " "Future-oriented injection molding technologies" during this year's MiDay Germany - whether by means of the special topic-related technical presentations or the additional information offered in the exclusive exhibition area. Because only the right use of constantly updated technical knowledge and practical experience in handling the available resources are a guarantee for efficient, sustainable management between costs, quality and economy.

Register now for MiDay Germany 2023!
We look forward to this special encounter with you, totally according to our company motto:
Break your Limits. Challenge us.

Be part of the MiDay experience!

Back to overview