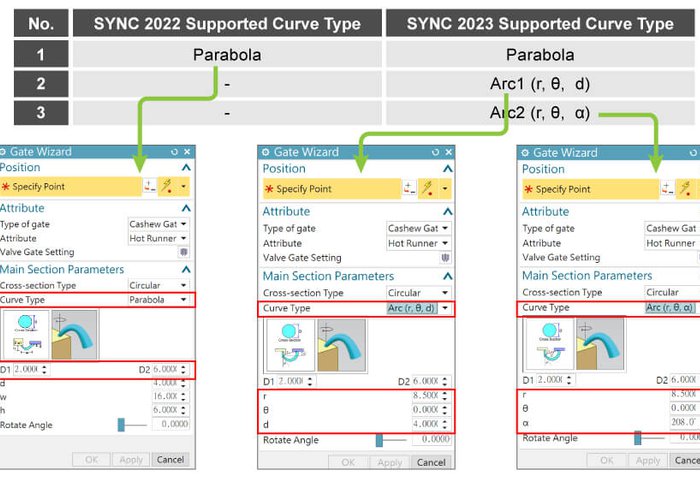 06. Jun 2023
Moldex3D 2023 Sync - MAGIC for your daily work
EXPERT-TIP

Moldex3D SYNC is a user-friendly and multifunctional tool that is fully embedded in the working environment of common CAD systems such as NX, PTC Creo and SOLIDWORKS to enable a seamless workflow from design to simulation of a component. All analysis and calculation functionalities of Moldex3D are available to the user in his familiar working environment. One can create CAD models, define process parameters and check the resulting effects of design modifications through professional analyses of the injection molding process. In addition, potential simulation problems such as short shots, air inclusions, weld lines, warpage, fibers, overmolding, n-K processes and uneven cavity filling are quickly and precisely recorded, highlighted and correction suggestions for troubleshooting are provided in a detailed report.
Furthermore, and to improve the efficiency of design optimization, Moldex3D SYNC provides the Design Parameter Optimization (DPS) function, which allows you to set a range of geometric parameters, proceed batch analysis, perform multi-parameter or multi-objective comparisons, present the results in the form of parallel coordinates, and then find the most suitable parameters according to specifications.

sDFM function allows you to customize product quality specification. After performing the analysis, you can directly view the qualify items on SYNC, achieve product design optimization!

We are more than happy to answer your questions and inform you in detail about Moldex3D SYNC. Please contact: 0241 565 276-0 or send an email to sales@simpatec.com.
Back to overview