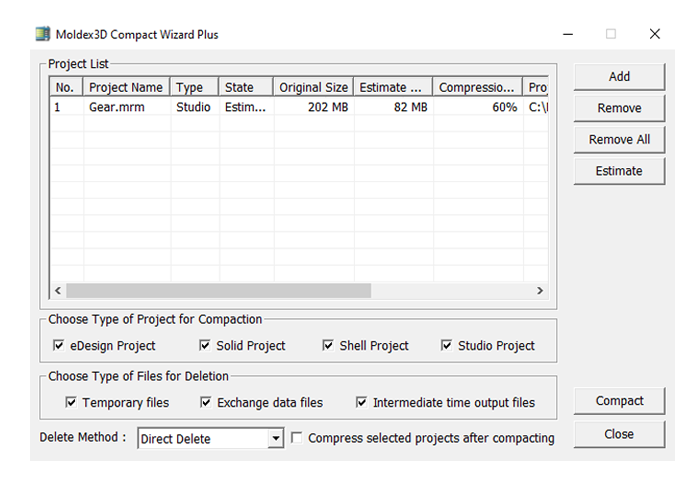 14. Jun 2023
SAVE SPACE - keep simulation projects 'lean'!
ESPECIALLY FOR OUR USERS

Your storage space is getting tight again?! You want to avoid deleting unnecessary data? Then the Compact Wizard is the solution as the project folder can be reduced to a minimum of storage space with just a few clicks.

With the help of the "Moldex3D Compact Wizard" the data size of a simulation project can be reduced significantly. This makes sense, for example, if you want to share the most important results with your colleagues or customers. Besides the possibility to prior estimate how much storage space has to be used after deletion, the existing project folder can be tidied up with a few clicks. During each simulation, the so-called 'temporary files' are created, which can be deleted at any time with the help of the Compact Wizard, as they have no effect on either the calculation or the result display. However, 'exchange data files' can also be deleted, which are required for the exchange of data between the calculation sequences. If only the results at significant time steps, such as EOF and EOP, are to be kept, the remaining results can be deleted by deleting the 'intermediate time output files'. The Compact Wizard is available for eDesign projects, solid projects, shell projects and studio projects.


Back to overview