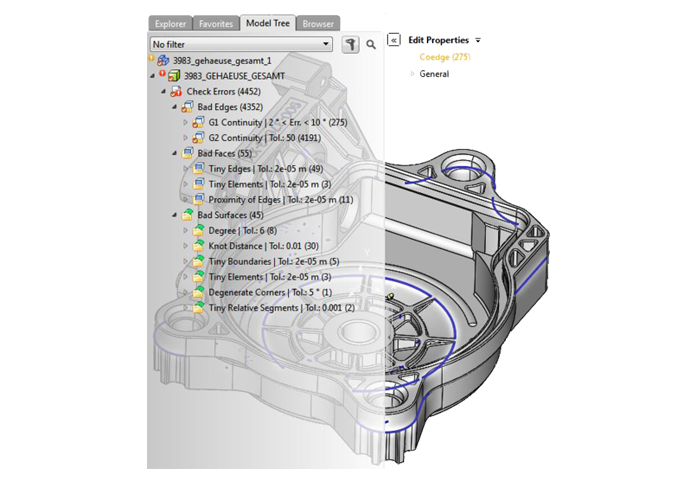 21. Jun 2023
Sound analyses by means of certified quality check
EXPERT-TIP

The VDA and SASIG certified 3D_Evolution© quality checker validates 3D geometries totally independent of the CAD format.

Defects on surfaces, curves and topology are accurately displayed on the model. The listing of error types in the analysis tree allows the systematic selection of errors and their correction. 3D_Evolution© also provides specific automatic repair and interactive clean-up functions to repair defects detected by the VDA Checker.
Different analysis profiles can be saved according to requirements and use case. The results of the analyses can be saved in HTML format. The quality checker can - like all other modules of 3D_Evolution© - be used in batch mode and can be applied to single parts or assemblies.

We are more than happy to inform you in detail about 3D_Evolution. Please contact:
0241 565 276-0 or send an email to sales@simpatec.com.


Back to overview