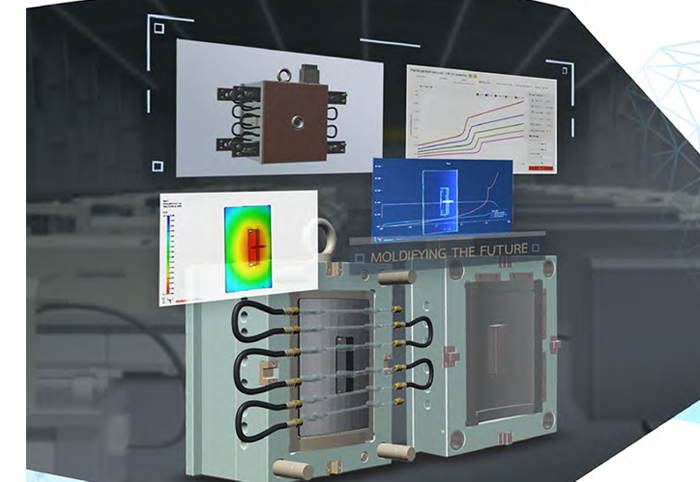 16. May 2023
Two-way integration of molding simulation and machine production
EXPERT-TIP
In order to save time, resources and costs, companies are constantly striving to establish an effective linkage between injection molding analysis and the real injection molding process, whether by accurately importing the most suitable result parameters into the machine or by substituting machine properties in the injection molding software.

Moldex3D 2023 integrates FANUC and Sumitomo injection machines, and users can now import the molding conditions and response curves of the injection machines into Moldex3D.The molding software can then use more accurate machine data for analysis, and the optimized the injection parameters are sent back to the machine. This greatly reduces the time for mold testing, achieves the integration of virtual and real processes, and assists enterprises to enter the new field of smart production.

We will gladly answer your questions and inform you in detail about Moldex3D and its possibilities! Please contact us at: 0241 565 276-0 or send an email to sales@simpatec.com.
Back to overview