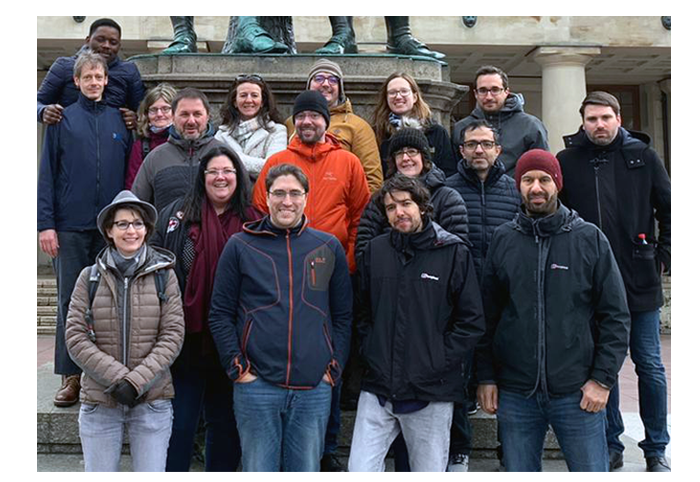 29. Jun 2022
Join the team – this is your CTO's invitation 😊
My team. Open. Committed and first-class trained.

Three years ago, Carlos Ribeiro Simões, CTO at SimpaTec, decided to go back to his roots - simulation, and to strengthened the SimpaTec team in the role as Chief Technology Officer. Carlos is responsible for the Simulation & Software Development business units as well as for material and manufacturing related activities within the Engineering team.

Carlos Ribeiro Simões says, "To this day, it's a decision I don't regret for a second. As CTO, I do not only support the team in the engineering area in their daily tasks but also actively shape the future, develop strategies and missions to advance SimpaTec's company philosophy, corporate visions and the WHY. Especially in the WHY "Break your limits" I see a great motivator for the daily execution of our tasks. This is the reason, we not only manage to break through the limits of our customers but also to grow step by step more ourselves with every hurdle we master. The variety of tasks helps us to always think 'outside the box' and to develop and implement the right solution. Additonally, to providing services for our customers operating in a wide range of industries, the participation in innovative research projects enriches the knowledge and experience of the entire team enourmously.

I am particularly proud of the fact that we have jointly established a consistent training concept, which not only allows the handling of the software but also includes methodology and theoretical knowledge, which enables our users, prospective specialists, and above all every member of the engineering department the opportunity to familiarize themselves with the subject matter in a well-founded manner, to expand their own technical knowledge horizon, and even to assist as a trainer or coach internally or externally. Of course, the human aspect and social competence within the SimpaTec team is also important to us and particularly helpful in supporting our customers and their service requests. The understanding of the current challenges of our customers and the possibility to develop suitable and profitable solutions of these problems in a team are a differentiated added value of our daily work, which we also like to give back to all our customers.

The many facets, people, ideas, knowledge spectrums, challenges of my job, have increased my passion for the task I have taken on. Every day I draw new strength and motivation from the goals achieved in the team, hurdles mastered, at any time I like to face new topics, tasks, challenges as well as the surprises that Murphy's law being a clear constant along our journey holds for us.

Let's use simulation together to minimize waste of resources and materials, target holistic, sustainable product development, market-ready - consciously make our world a little better every day - gladly mutually with you in our team."

Stay at the pulse of time.
Become part of our SimpaTec team!
Break your limits.


Back to overview