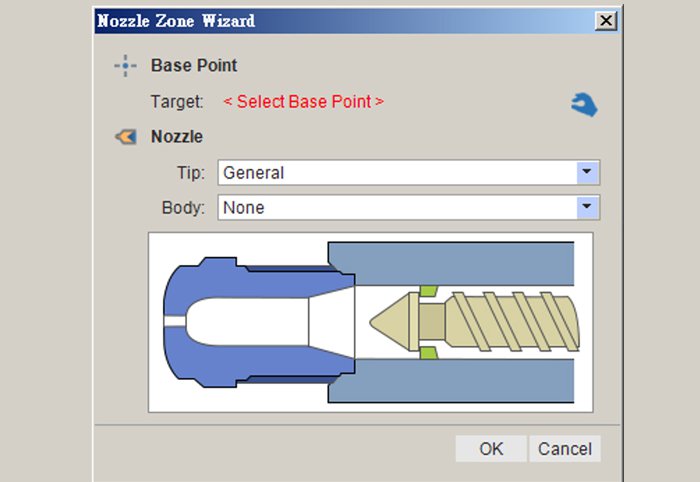 12. Oct 2022
'Nozzle Zone Wizard'
++ EXPERT TIP ++

In the current release of Moldex3D numerous additional enhancements have been implemented, which make daily work processes a lot easier. With the newly added 'Nozzle Zone Wizard' as well as the upgraded Gate, Runner and Cooling Channels Wizards, users are able to optimize designs with parameters and automatic mesh generation, making design validations easy and precise. Furthermore, different analysis reports are required based on mold characteristics and users are now able to use Moldex3D Studio to customize their report format and choose which items to display.

With Moldex3D users now have access to even more precise simulation results, supplementary detailed insights into processes, more intelligent integration options and faster calculation times - indispensable and future-oriented developments that help companies overcome hurdles, master increasing requirements and thus be even more effective in product development and optimization - ultimately also being more competitive.

You are welcome to contact us personally at 0241 565 276 0 or by e-mail at: sales@simpatec.com.

Back to overview