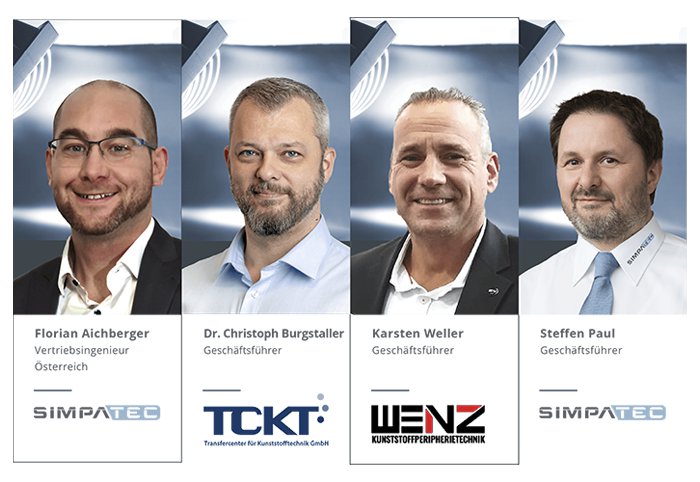 22. Jun 2022
SpotOn - sustainable with plastics 😉??!

Sustainable product development - definitely!!!
Spontaneity required 😉!!! You shouldn't miss this!!! Find out about the pros and cons as well as current opportunities for environmentally friendly, sustainable product development. Learn more about the use of innovative technologies for a prudent, future-oriented use of resources. Register quickly for our SpotOn "Plastics & Sustainability - Contradiction or Symbiosis?", Thursday, June 30, 2022, 4:00 a.m. ...

It is time to rethink traditional manufacturing processes and the use of conventional materials. The search for alternatives characterizes the current situation in our industry, because the demand for environmentally friendly and resource-saving manufacturing technologies require a general rethinking and active action - now!

We are happy to face this topic and thank our guest speakers already in advance for the cutting-edge, practice-proven and sustainable tips & technical information 😊! __ Dr. Christoph Burgstaller, TCKT, is convinced that "Plastics are the key to a sustainable economy and a clean environment - if they are used properly." Our __ Steffen Paul, Managing Director SimpaTec, will present the role of simulation and how to efficiently, fully and sustainably exploit the potentials of coupled, holistic virtual product development in his technical paper "With process simulation and structural mechanics to more sustainability." Our moderator __ Florian Aichberger, Sales Engineer in Austria, will be waiting for your questions and suggestions in the chat throughout the event. The most important questions will be put up for discussion at the end of the SpotOn.

Agenda:
16.00 "Welcome to our SpotOn's"
Florian Aichberger, SimpaTec
16.05 "Plastics – Sustainable over the life cycle"
Dr. Christoph Burgstaller, TCKT
16.30 "With process simulation and structural mechanics to more sustainability".
Steffen Paul, SimpaTec
17.00 Discussion of the chat questions

Broaden your horizon and find out everything you need to know about "Sustainability in plastic components". Register now!!

By the way - Germanspeaking interested people also have the opportunity to learn more about this topic, register now for
__ the free SpotOn "Kunststoffe & Nachhaltigkeit - Widerspruch oder Symbiose?", Donnerstag, 23.06.2022, 11.00 Uhr …in German!

Keep at the pulse of time!
Break your limits.
Back to overview